who we are
Founded in 1992 (originally as the Washington Regional Association of Grantmakers), Philanthropy DMV is a nonprofit membership association comprised of over 100 of the Greater Washington region's leading foundations and corporate giving programs. Dedicated to improving the health and vitality of the region and all who live here, we provide a robust arena for grantmakers to collectively learn, problem-solve, and develop cross-sector solutions to achieve greater community impact.
We believe that a racially just and equitable region must be the vision for all of philanthropy—across all funding priorities, geographic scopes, and types and sizes of giving vehicles.
Philanthropy DMV is a place for us all…for all of us committed to a racially just and equitable Greater Washington region.
Philanthropy DMV organizes, equips, invests in, and activates its members, partners, communities, and other stakeholders for a more racially just and equitable Greater Washington region.
Our contributions to this vision include:
convene
Philanthropy DMV's role: FACILITATOR FOR MEMBER/SECTOR LEARNING
Sharing practices and lessons learned from how philanthropy advances racial equity
Offering identity-centered and issue-focused learning forums (e.g., women of color in philanthropy, criminal justice, education)3
Providing ainity learning opportunities and forums (e.g., corporate foundations, family foundations)
Providing opportunities for funders to improve their practice (e.g., participatory grantmaking, approaches to learning and evaluation, trust-based philanthropy, etc.)
Offering convening opportunities inclusive of all sectors including nonprofits, public sector, etc.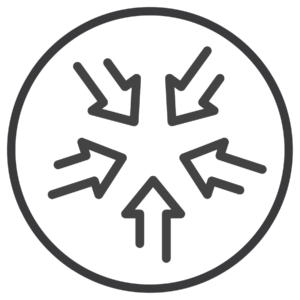 advocate
Philanthropy DMV's role: ADVANCE COLLECTIVE ACTION
Organizing funders to exert collective influence and to be responsive to issues in the Greater Washington region's communities
Creating platforms and support for collective philanthropic action
Connecting funders with local organizers, policy advocates and other nonprofits to plan and execute initiatives addressing priority issues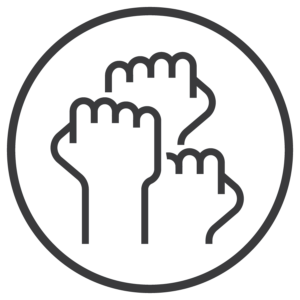 mobilize
Philanthropy DMV's: INFLUENCER OF CAPITAL AND RESOURCES TO THE GREATER WASHINGTON REGION SOCIAL SECTOR
Leveraging relationships with philanthropy nationwide to influence more philanthropic investments in the Greater Washington region
Liaising with local and federal government to make case for more resources flow to equity-centered the Greater Washington region's nonprofits
Aligning investments through public-private partnerships
Building partnerships with other local and national PSOs in the region and conveners of nonprofits