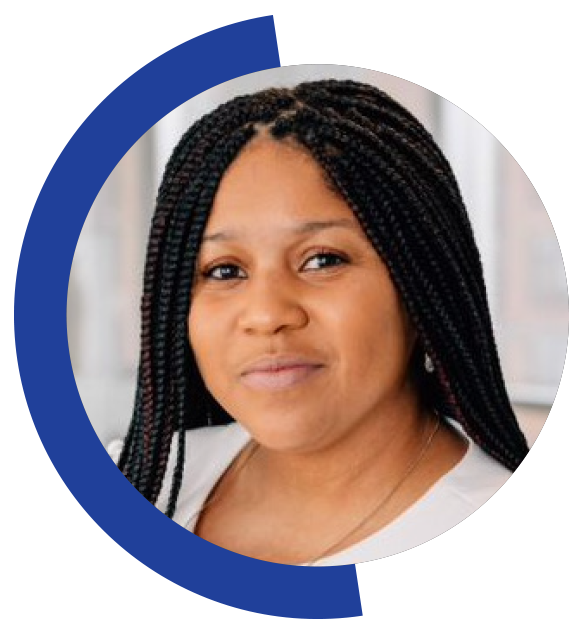 Ruth LaToison Ifill
President & CEO
As President & CEO, Ruth leverages partnerships and member engagement to begin strategic planning, streamline operations, and align programs to Philanthropy DMV's mission of creating a more equitable region.
Ruth comes to Philanthropy DMV with experience in national and local nonprofits and membership organizations. Most recently, Ruth served as the Vice President of Culture, Talent & Equity at the Council on Foundations, where she developed and implemented programming and training for Council staff and its members to improve organizational culture and operationalize racial equity.
She enjoys hiking with friends, trying new foods, and spending quality time with her husband and two young children.
Pronouns: she/her
Leni Dworkis
Director, Programs & Operations
Leni is the Director of Programs and Operations at Philanthropy DMV. In this role, they develop internal strategies, policies, and practices to promote a culture of equity and inclusion in the day-to-day of Philanthropy DMV. They provide support to staff, board members, fiscally sponsored programs, and other partners to maximize administrative function and optimize operations.
Leni comes to Philanthropy DMV having worked both in philanthropy and nonprofit spaces. In their most recent role as the program manager at the Weissberg Foundation, they provided people-centered and responsive programmatic support to grantee partners seeking to advance social and racial justice. Through their work they seek to break down binaries, challenge social norms, and dismantle white supremacy.
They hold both their master's and bachelor's degrees from The George Washington University in sociology. Outside of work, Leni spends their time reminiscing about rugby, putting on make-up just to take it off, powerlifting, ordering too much take-out, and trying, unsuccessfully, to snuggle their cat Arya.
Pronouns: they/them
Aubrie Odell
Manager, Strategy & Operation
Aubrie is the Executive Assistant & Board Liaison at Philanthropy DMV. In this role, they support the President & CEO in advancing the strategic plan by leading administrative functions, engaging the Philanthropy DMV board, and developing more seamless opportunities for internal collaboration.
With an extensive background in the nonprofit sector, Aubrie is excited to dive into the world of Philanthropy and push forward racial and economic justice within the DMV region.
Outside of work, they enjoy playing flag football and soccer, annoying their cat Zuko, and cooking meals with friends.
Pronouns: they/them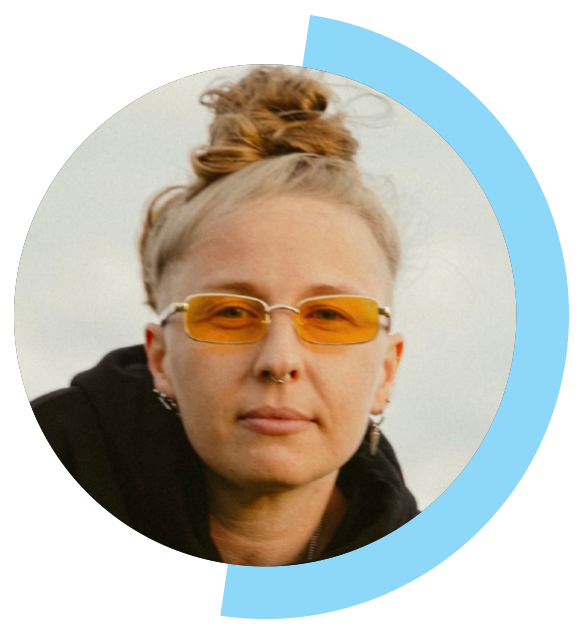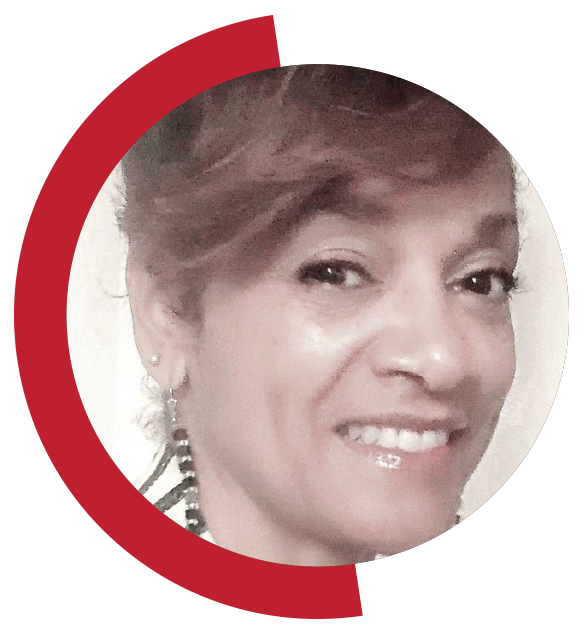 Pamela Edwards, MNO, RYT
HR Consultant
With over 25 years of professional experience in community engagement and community improvement science through implementing strategic, solution-oriented approaches to human capital management, program and project management, and employee workplace needs. She is a detail-oriented, credentialed professional who strives for diversity, equity, inclusion and justice in the workplace and beyond.
Pamela is effective in hands on training while providing motivation on all levels toward the achievement of individual and organizational goals. She is instrumental in cultivating new and bridging community partnerships to help promote and achieve equity across communities and programs.
Ms. Edwards holds a Masters in Nonprofit Organization from Case Western Reserve and a Bachelors in Human Resource Management from Cleveland State University. Pamela is a certified integrative yoga therapy instructor. She enjoys self practice and sharing her time and talent, making yoga a more equitable option in underserved communities.
Pronouns: she/her
Cheryl Carter Hutchings
Finance Consultant
Cheryl Carter Hutchings, CPA is a business and accounting professional with 20+ years of experience in nonprofit and small business financial management. She is the founder of the boutique CPA firm, CarterHutchings, LLC. The firm offers virtual accounting and business advisory services exclusively to nonprofits.
Pronouns: she/her