Philanthropy CEO & Trustee Mixer
Wednesday, November 15
4:00-6:30pm ET
Join Philanthropy DMV for for a philanthropy-only CEO & Trustee. CEOs and trustees with gather to network and build connections across the sector. Hors d'oeuvres and beverages will be provided.
We are grateful to JP Morgan Chase for their sponsorship and hosting of this event.
Housing Justice Working Group Lunch
Tuesday, November 28
12:00-1:30pm ET
The Housing Justice Working Group will host a lunch at the Philanthropy DMV offices to continue our discussions around housing justice and look toward the working group's desired impact in 2024.
This lunch is open to funders only.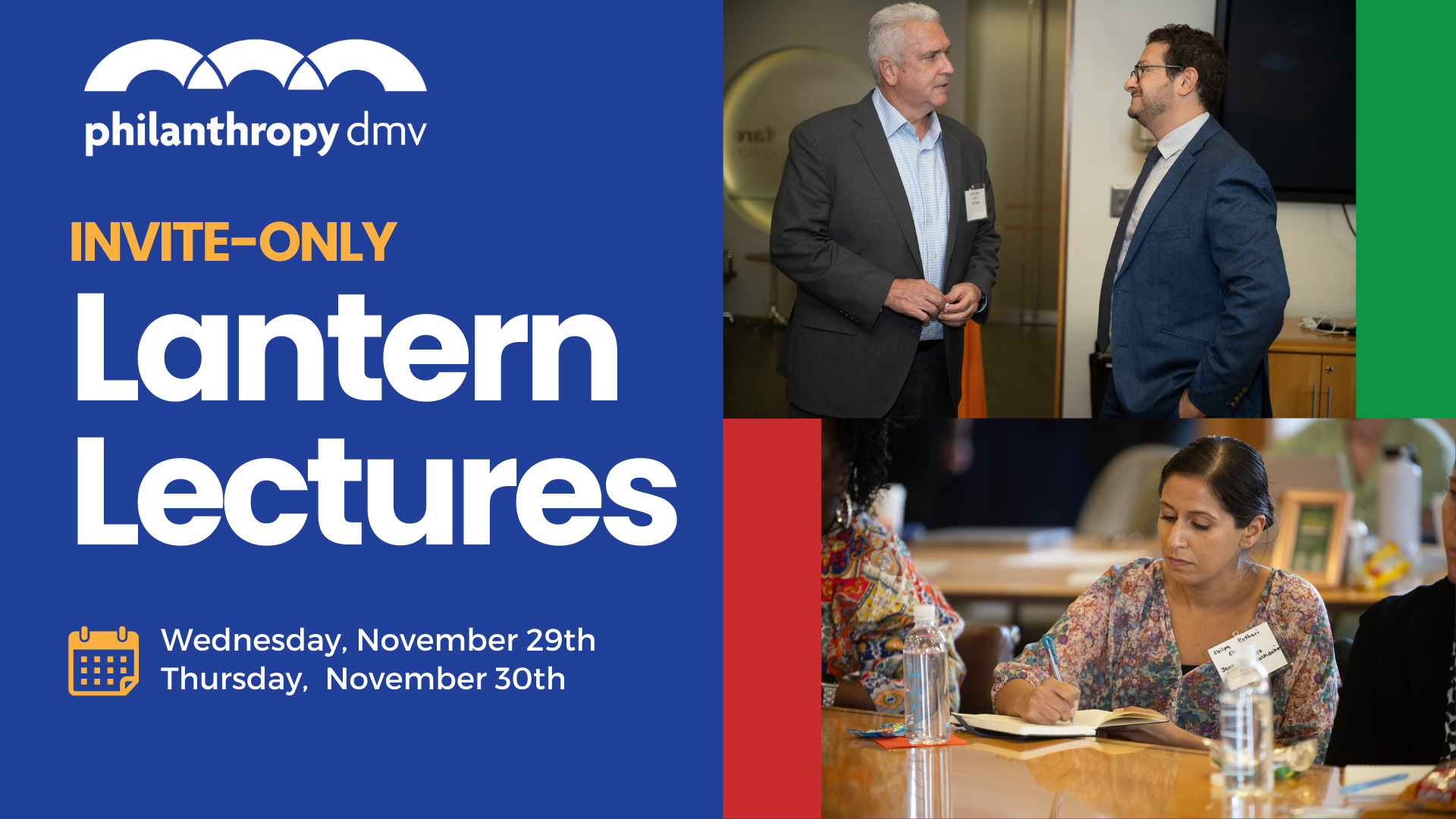 Lantern Lectures
Wednesday, November 29
Thursday, November 30
Join Philanthropy DMV for our exclusive Lantern Lectures series, where we bring together in a burgeoning group of seasoned and emerging philanthropic leaders in DC, Maryland, and Virginia who are eager to learn from their colleagues across the United States. Each lecture will feature a CEO of a national philanthropic organization who will offer their expertise and insight into issues of importance to Philanthropy DMV members.
Reach out to our Director of Programs and Operations, Leni Dworkis, if you have any questions.